About TrendPlayer
TrendPlayer is a Locally Sourced and Free Music Streaming Service that requires no account and is very secure. TrendPlayer was made by AriesTropixDev and Grizwald. Basically, Two Frontend Engineers and Best Friends that made a Business!
TrendPlayers Goal is to give users free and private access to music streaming all across the world! We take this Goal very seriously and we work towards it everyday! You can help us achieve this goal by buying us a Ko-Fi!
Secure
We always have a priorty for extra security. We add extra touches for security when it comes to our TrendPlayer Software. Security is one of our main priorities.
Organized
When it comes to Organization, we are here 👋. We have organized every song by genre and album. So its easier for you to find that perfect song for you!
Our Main Value
Our Main Value is Secure and Free Music Streaming For All. We will make sure you don't have to create a account or pay extra fees. We Take our values very seriously.
---

AriesTropixDev
CEO/Founder
AriesTropixDev is a Frontend Engineer that specializes in HTML, CSS, JS, JSON and Jquery.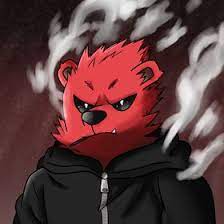 Grizwald
Head Administrator
Grizwald is a Frontend Engineer that specializes in HTML, CSS, JS, JSON, Jquery, Bootstrap, and React.